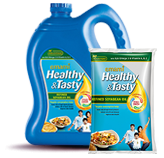 Soya Kebab
This preparation uses Emami
Healthy and Tasty Refined Soyabean oil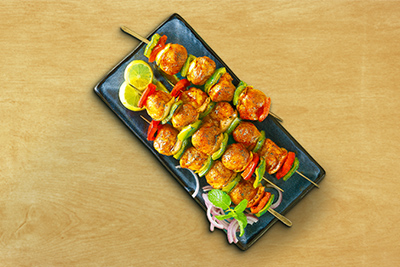 Ingredients

1 cup Soaked Nutri soya chunks
6 pcs Garlic whole (medium size)
6 pcs Ginger whole (medium size)
2 pcs Green Chili (medium size) (medium size)
6 pcs Cardamom (small size)
6 pcs Cloves
1/2 tbsp Black pepper
1 pcs Chopped onion (medium size)
1 bowl Chopped coriander (small size)
Salt as per taste
2 tbsp All-Purpose Flour
500 ml Edible Oil
Instructions

01

Take a bowl. Add soaked Nutri soya chunks, garlic whole, ginger whole, green chili, cardamom, clove, black pepper. Grind it well.

02

Now add chopped onion, chopped coriander, salt, all-purpose flour. Mix everything well. now make oval shape dumplings out of the mixture using your hands.

03

Once the dumplings are ready insert a wooden toothpick into it.

04

After inserting the wooden toothpick squeeze the dumpling a little bit. This way the wooden toothpick won't come out.

05

Now take a deep vessel. Add oil and deep fry all the dumplings. Fry till brown.

06

Soy Kabab is ready. Serve with green chutney or ketchup.