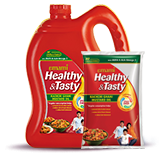 Jhinge
Aloo Posto
This preparation uses Emami
Healthy and Tasty Mustard Kachchi Ghani
Oil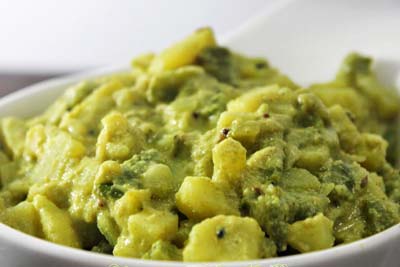 Ingredients

Ridge gourd 1 kgs
Potatoes 250 gms
Kalaunji 5 gms
Green chilli slit 5 gms
Emami Healthy and Tasty Mustard Kachchi Ghani Oil 70 gms
Poppy paste 50 gms
Green chilli paste 15 gms
Salt
Method

01

Peel ridge gourd and cut into medium sized pieces. Peel and cut the potatoes into small cubes.

02

Heat mustard oil in a kadhai, temper with kalaunji and slit green chillies.

03

Add the potato and saute lightly add the ridge gourd and cook on high heat.

04

Add the poppy paste and green chili paste. Add salt and cook till the vegetables are done.