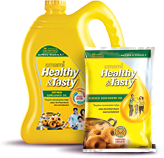 Baby Corn
Paneer
This preparation uses Emami
Healthy and Tasty Refined Sunflower Oil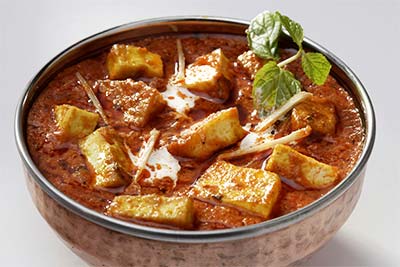 Ingredients

½ tsp Chili Powder
1 Tomato, pulp removed & chopped
1 tsp Cumin Seed Powder, roasted
2 Onions, chopped finely
2 tbsp Emami Healthy & Tasty Refined Sunflower Oil
2 Capsicums, sliced
1 cup Baby Corn, sliced
Salt to taste
1 cup Paneer / Cottage Cheese, sliced
Method

01

In a pan, fry onions in hot oil. Add capsicum and baby corn and cook for 3 to 4 minutes. Baby corn can be boiled beforehand, to make it tender.

02

Add tomatoes to the pan and continue to fry it for a while.

03

Add chili powder, cumin seed powder and salt and mix.

04

Cook the mixture for another minute.

05

Add paneer or cottage cheese and cook for another 3 minutes.

06

When paneer gets cooked, transfer to a pan and serve hot.