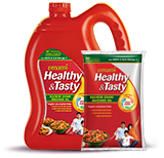 Mutton
Vindaloo
This preparation uses Emami
Healthy and Tasty Kachchi Ghani Mustard
Oil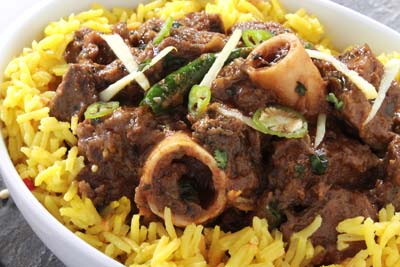 Ingredients

Mutton - 1 Kg
Sliced Onions - 2
Salt - 1 ½ tsp.
Emami Healthy & Tasty Kachchi Ghani Mustard Oil - 1 cup
Sugar - 1 ½ tsp.
Cumin Powder - 1 Spoon
Red Chili powder - 2 tsp.
Turmeric Powder - 1 tsp.
Vinegar - ½ Cup
Clove - 4 pieces
Cinnamon - 3 inches
Pepper corn - 10 pieces
Garlic - 1 whole
Ginger - 1½ inches
Method

01

Apart from the oil, mix all the ingredients in a mixer. Mix the mutton pieces in the mixture and marinate for 5 - 6 hours.

02

Now add some oil in a pan. When the oil gets hot simmer the heat and add the marinated mutton in Emami Healthy & Tasty Mustard oil.

03

Now cook in low heat, but do not add water. Vinegar can be added if required.

04

Cook for 1-1½ hours in low heat. Take it down when the oil is released to the top.

05

This is a dish from Goa and it can be stored for quite a few days.