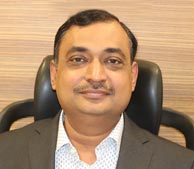 Mr. Rajiv Kumar Tibrewal
Director
Mr. Tibrewal has completed his Graduation in Commerce from St. Xavier's College. He has also completed Chartered Accountancy from the Institute of Chartered Accountants of India, Company Secretaryship from The Institute of Company Secretaries of India and Cost Accountancy from The Institute of Cost Accountants of India. He is a rank holder (43rd) in Chartered Accountancy.
Mr. Tibrewal has more than two decades of rich experience in edible oil, consumer goods and banking industries. He started his career with IDBI in 1994 where he has worked in the area of project finance. After leaving IDBI in 2001, Mr. Tibrewal joined Emami group where he has handled various leadership roles in the areas of Commercial Operations, Treasury and Import.
Currently he is heading the Trading, Sourcing of imported and of domestic oils and Risk Management functions of the Company.